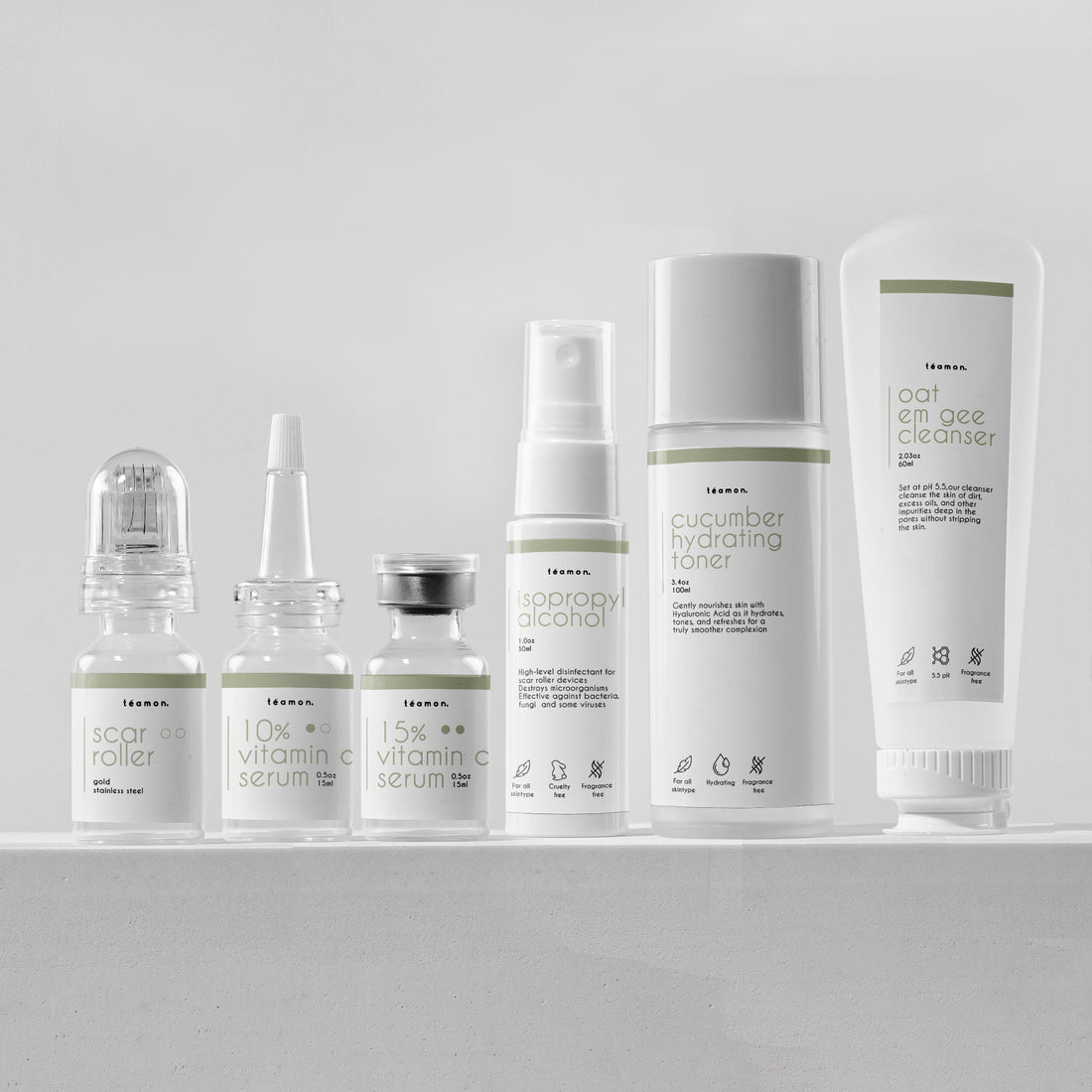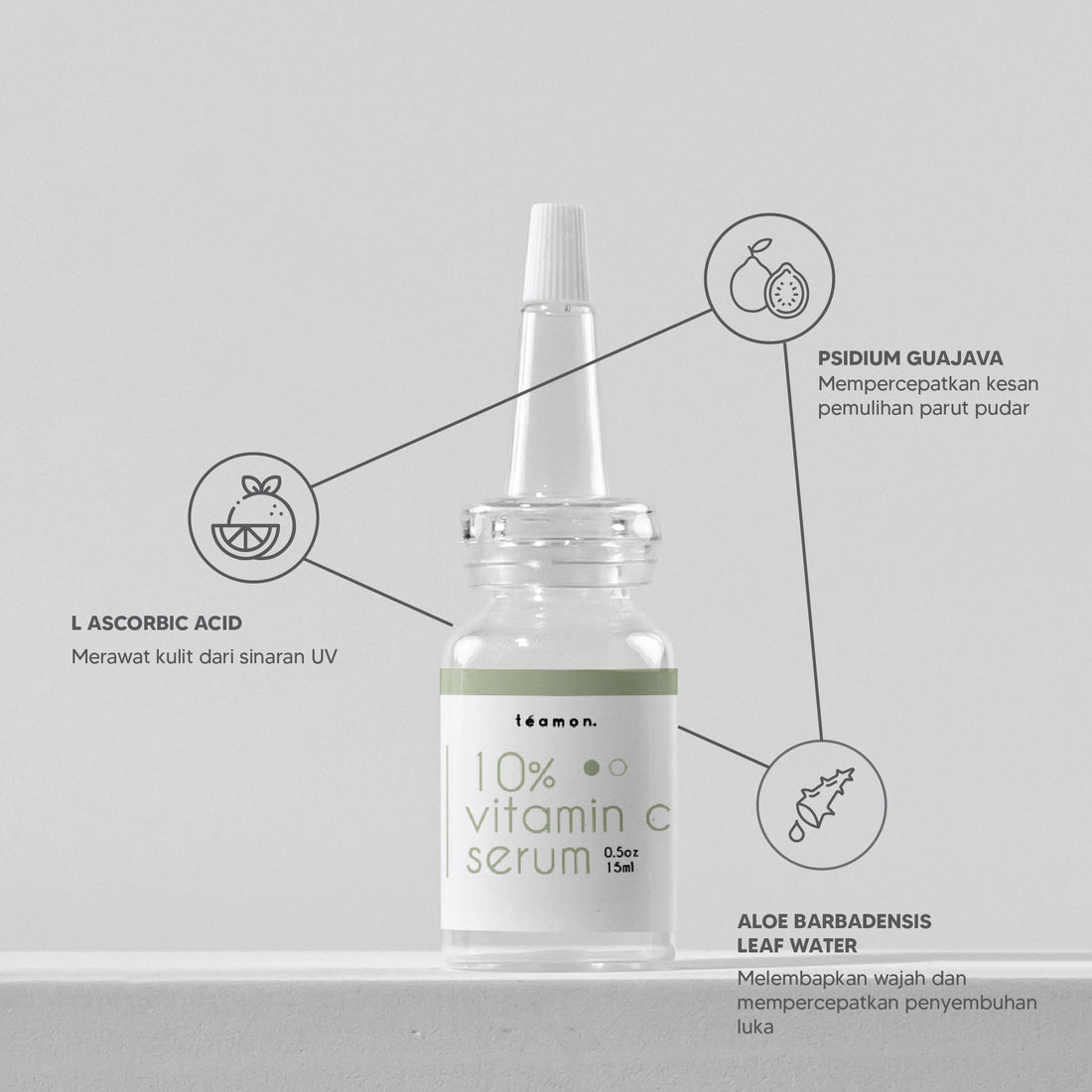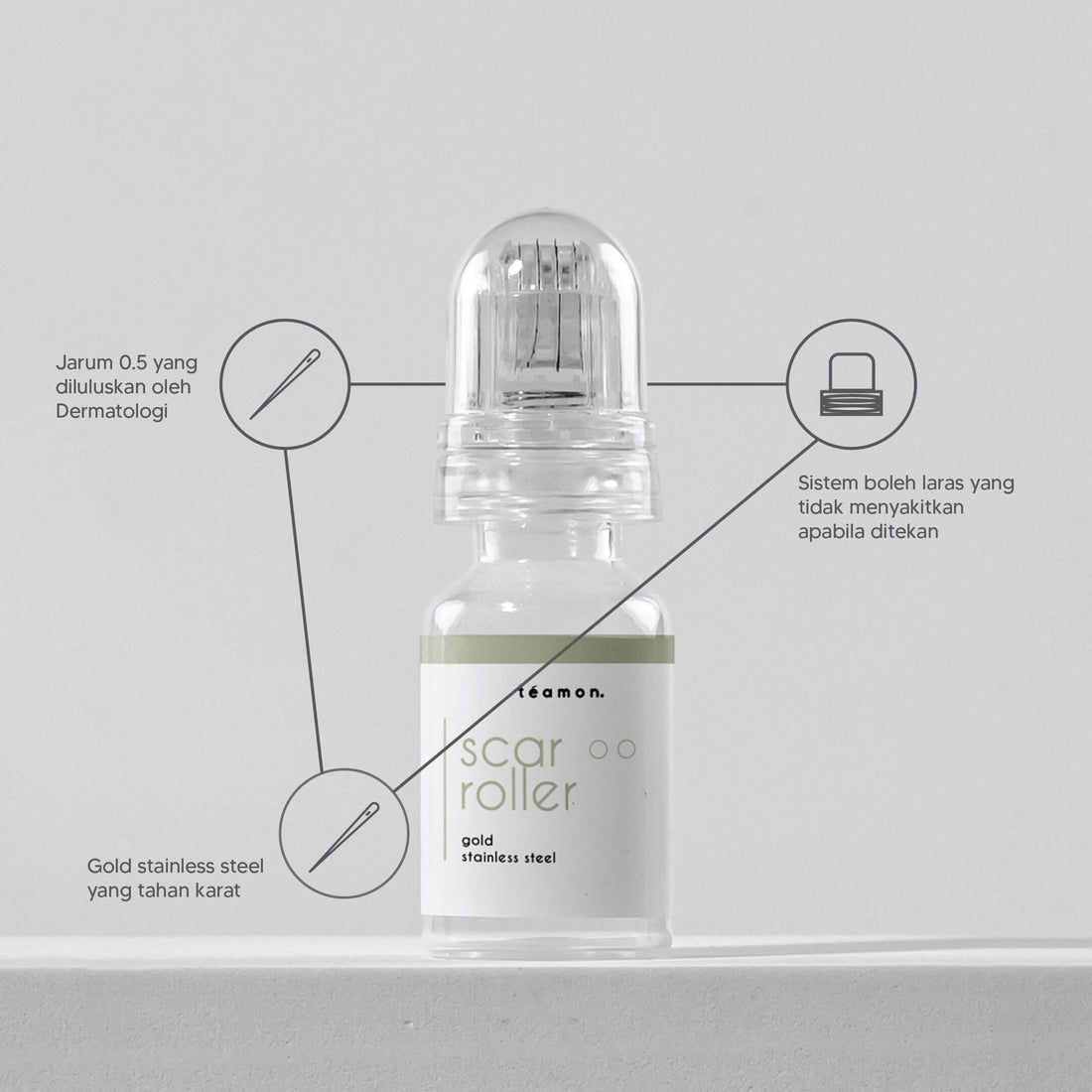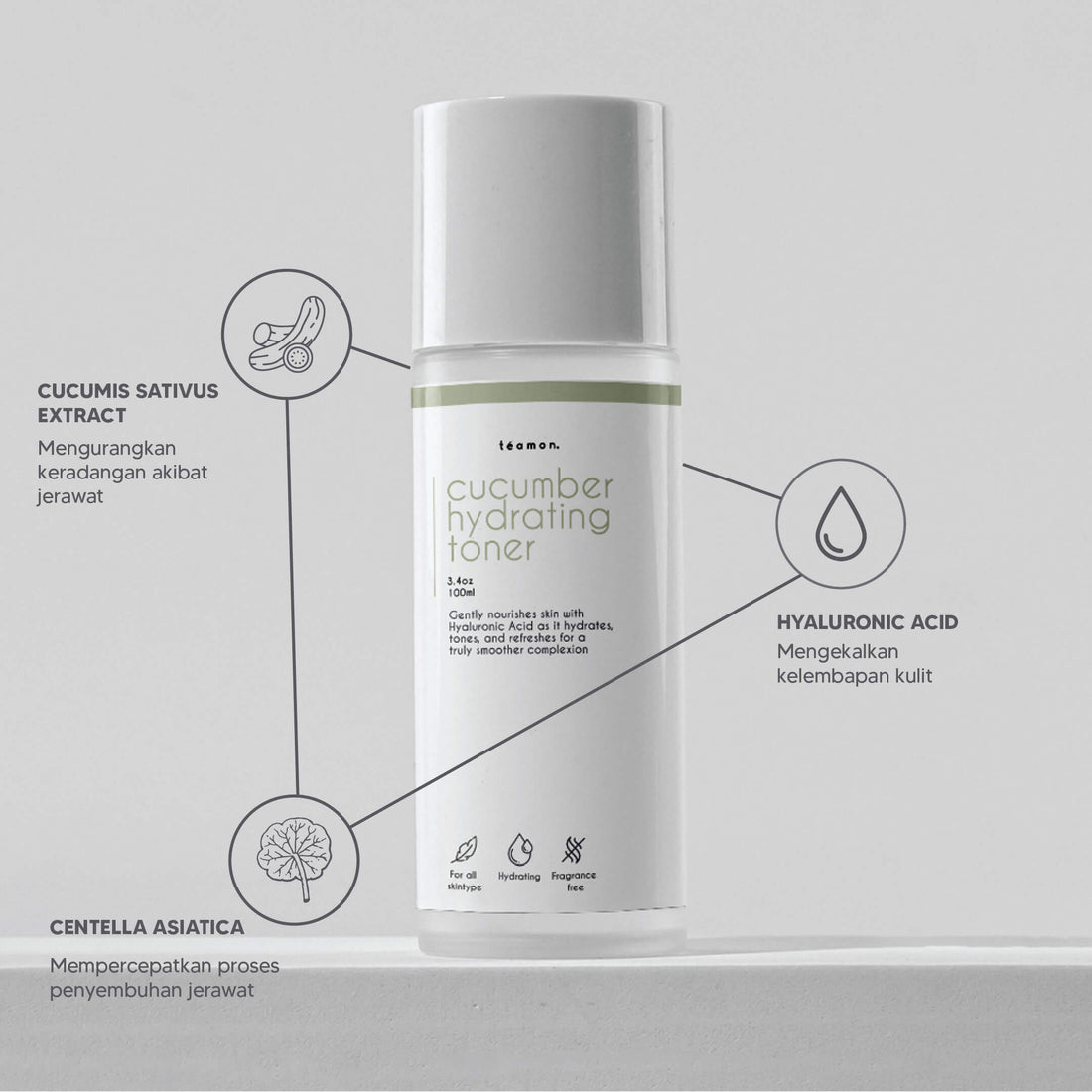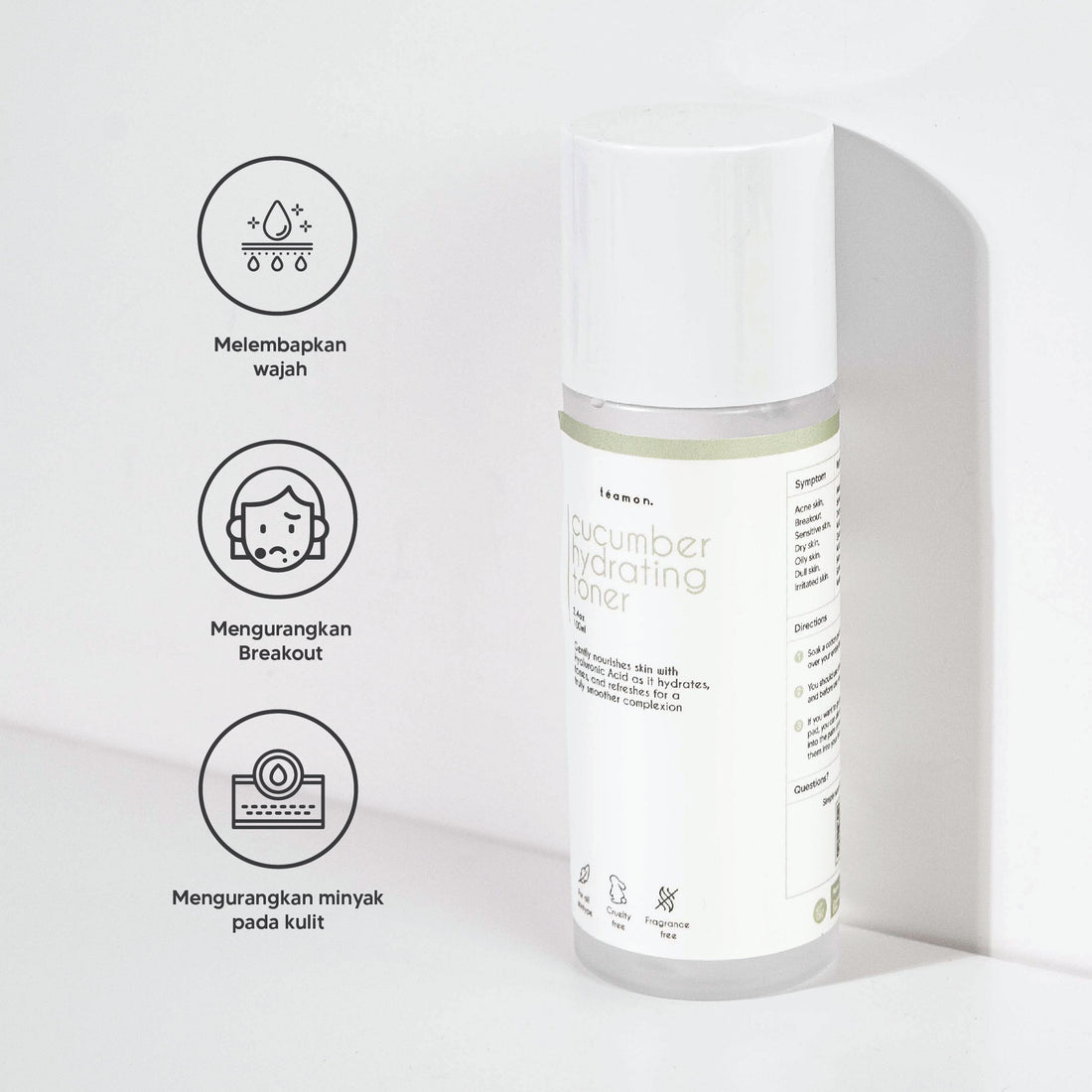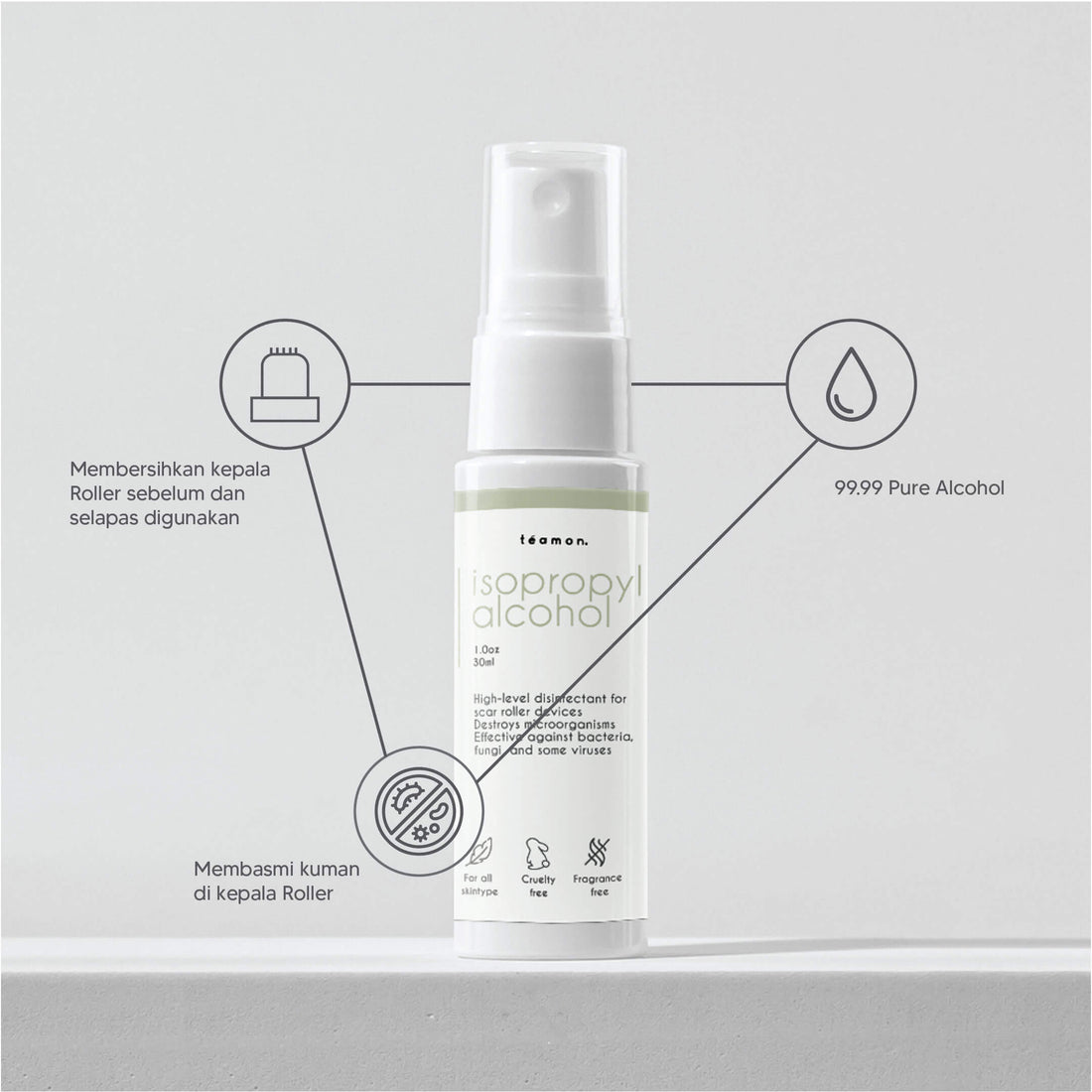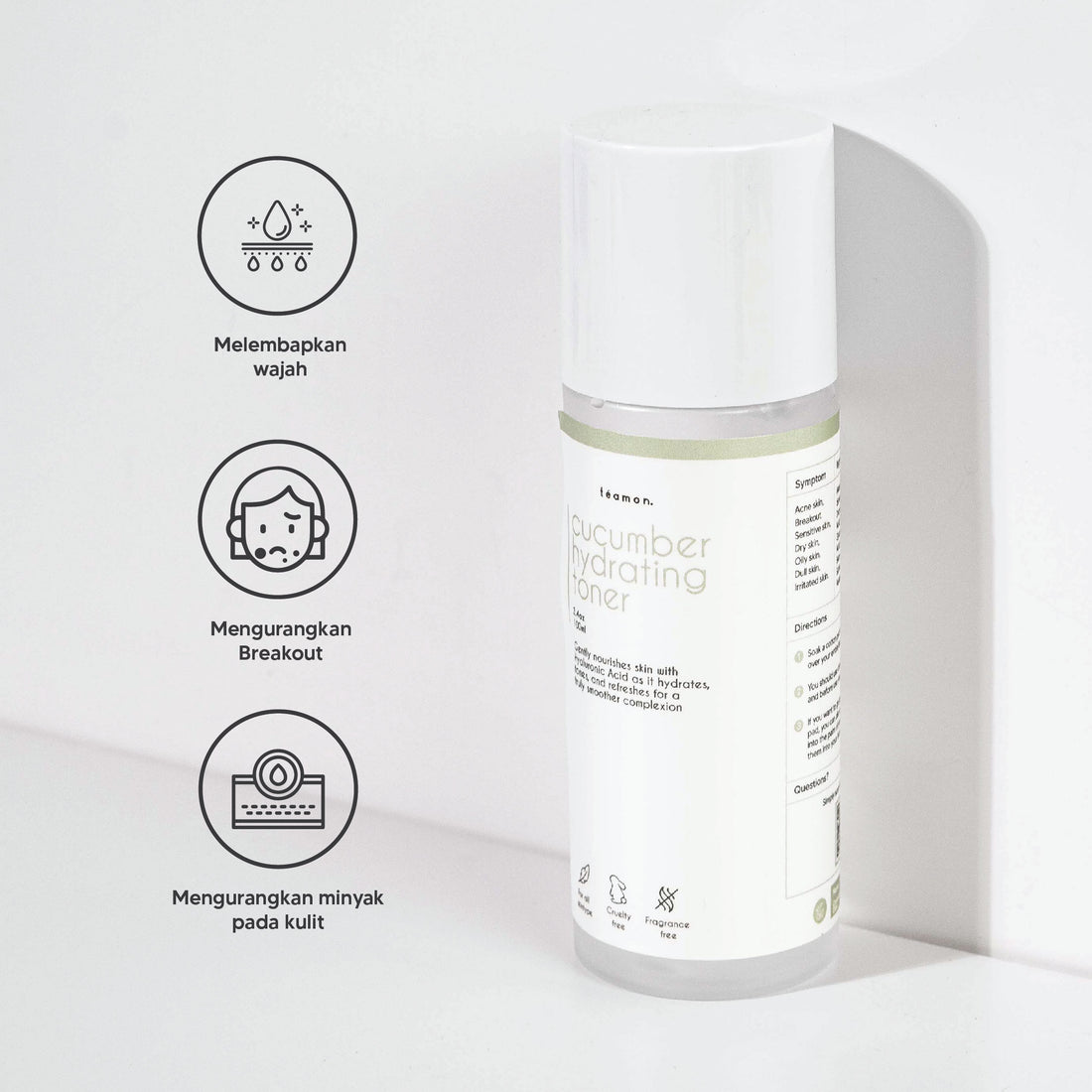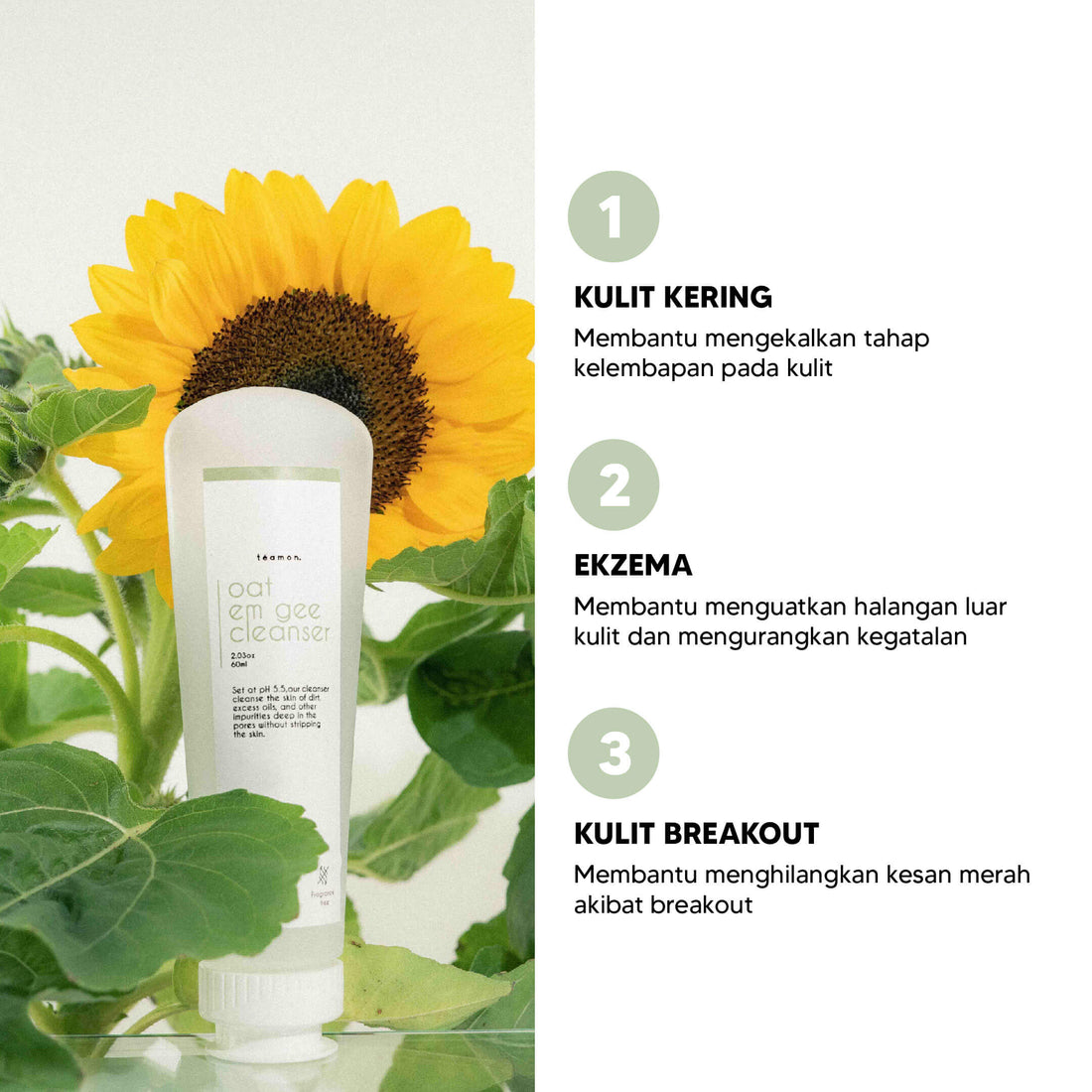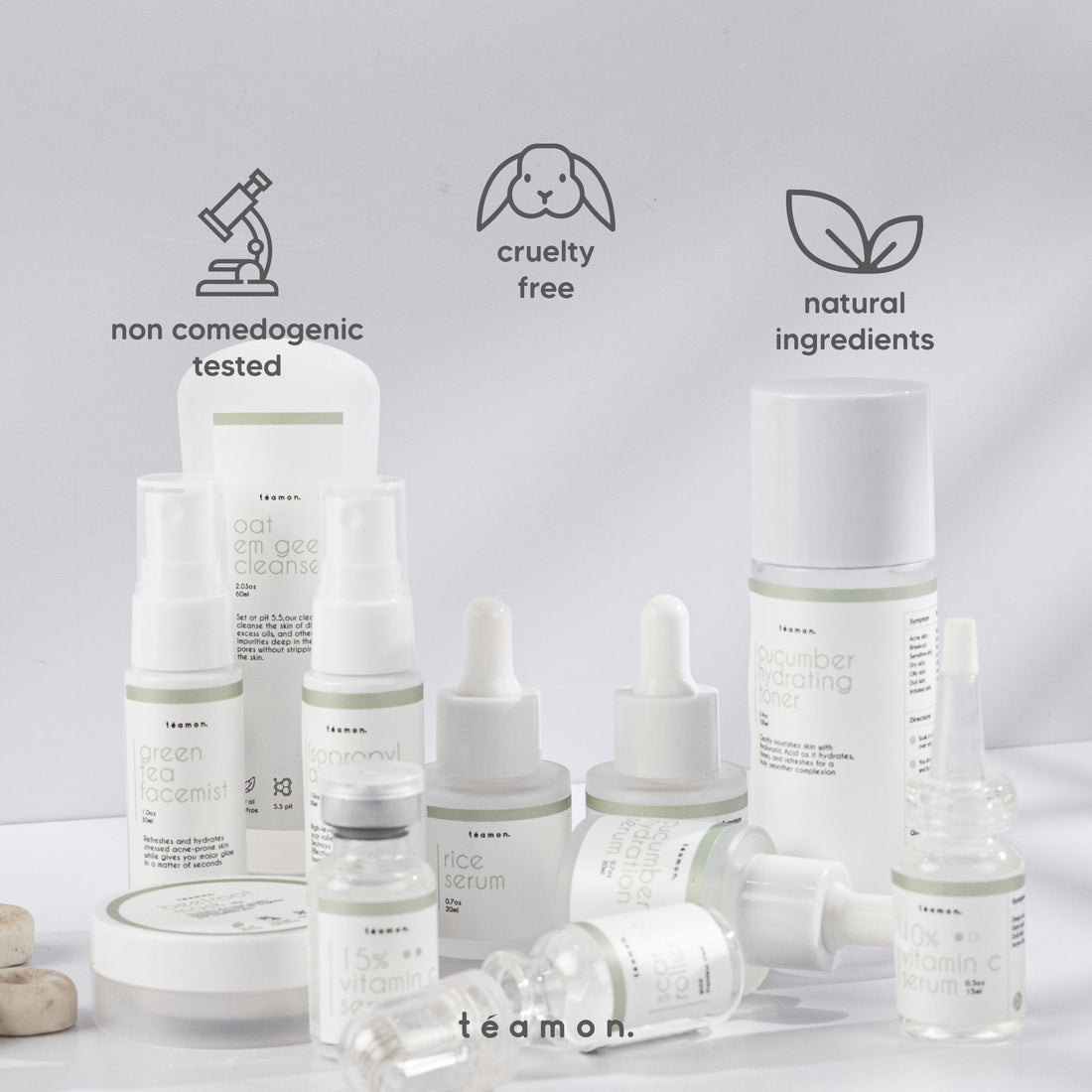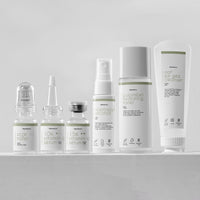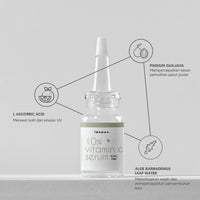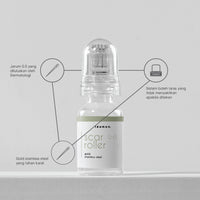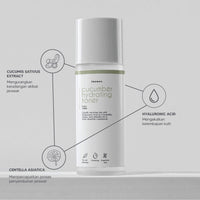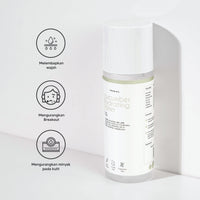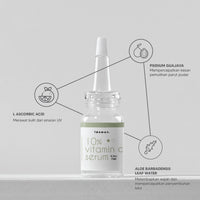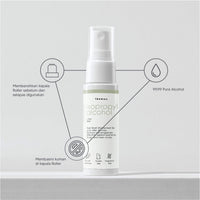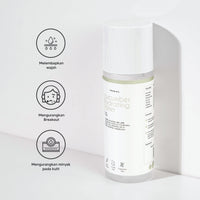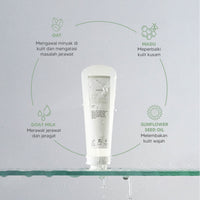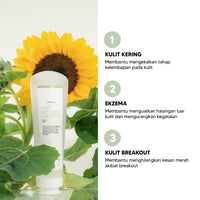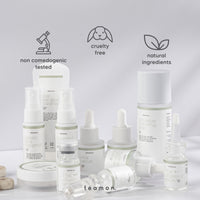 Happiness box - Scar Concern
Skin Type: Combination, Dry, Normal, Oily, Sensitive
Skin Concerns: Breakout, Acne, Hydrating, Dryness, Dullness, Firmness & Elasticity, 
Scar, Acne Scar, 
Visible Pores, 
Uneven Skin Texture, Uneven Skin Tone.
What you get :
1x Teamon 10% Vitamin C Serum 15ml
1x Teamon 15% Vitamin C Serum 15ml
1x Scar Roller Head
1x Teamon Isopropyl alcohol 30ml
1x Teamon Cucumber Hydrating Toner 100ml
1x Teamon Oat Em Gee Cleanser 60ml
Free Shipping

1 set for 2-3 month use

Teamon Oat Em Gee Cleanser - 30ml
Goat Milk ,Oat ,Olea europaea (Olive) Fruit Oil, Elaeis guineensis (Sustainable Palm) Oil ,Honey, Cucumis Sativus Fruit Extract, sunflower oil ,Pelargonium roseum asperum (Rose Geranium) Essential Oil.
Teamon Hydrating Toner - 100ml
Water (aqua) ,Glycerin (plant derived) ,PPG-13-Decyltetradeceth-24 ,Hyaluronic Acid ,Sodium Citrate ,Butylene Glycol ,Hydrolyzed Hyaluronic Acid ,Sodium Anisate ,Citric Acid ,Beta-Glucan ,Allantoin ,Cucumis Sativus (cucumber) ,Centella Asiatica Leaf Water
Teamon Vitamin C Serum 10%/15% - 15ml
Cucumis sativus extract, Aloe Barbadensis Leaf Jucie,L Ascorbic Acid 10% , Hyaluronic Acid 2%, Vitamin E , Psidium Guajava, Jojoba Oil
Teamon Scar Roller
64 Stainless Steel Needle 
Use 10 times or up to 2 months
Serum absorption system
Serum production can be controlled
Teamon Isopropyl Alcohol - 30ml
90% Pure Isopropyl Alcohol; 10% Purified Water
MORNING ROUTINE
1. Oat Em Gee Cleanser
Start with clean hands and no makeup. Remove any make up with micellar water.
With clean running water, lather the facial soap in your hands, then apply lather to face rubbing in circular, gentle motions for a minute or less.Rinse off hands and face then pat dry with a clean cloth.
2. Hydrating toner
Soak a cotton pad with toner, then swipe it over your entire face, neck and chest.
You should use toner after washing your face and before using serum or if you want to go green just skip the cotton pad and put a few drops of toner into the palms of your hands and then press them into your face.
it also can be used as a facemist to keep the skin hydrated and moist throughout the day
3. Teamon Guava Vitamin c serum
After Cleansing and toning, dispense 2-3 drops into the palm of your hand and then apply to your face. (avoiding the eye area)
As the formula blends into the skin, you may experience a feeling of warmth.
This sensation is normal
Follow with your usual facial oil and/or moisturizer *While our formula does not sensitize skin to the sun, we always recommend the daily use of a sunscreen during the day because it's proven to be more effective at neutralizing free radical damage from sun exposure than just using sunscreen
NIGHT ROUTINE
1. Oat bar soap
2. Hydrating toner
3. Scar roller once a week
Gently roll according to the instructions provided. No need to wash face after use.
Teamon scar roller should be washed using Isopropyl Alcohol before and after use.
Make sure the scar roller needle is completely dry before storing. Use once a week.
Free shipping for Happiness Box (Peninsular Malaysia/Sabah/Sarawak)
Order before 11am will be ship on the same day.
Standard Shipping RM8 - RM14.20