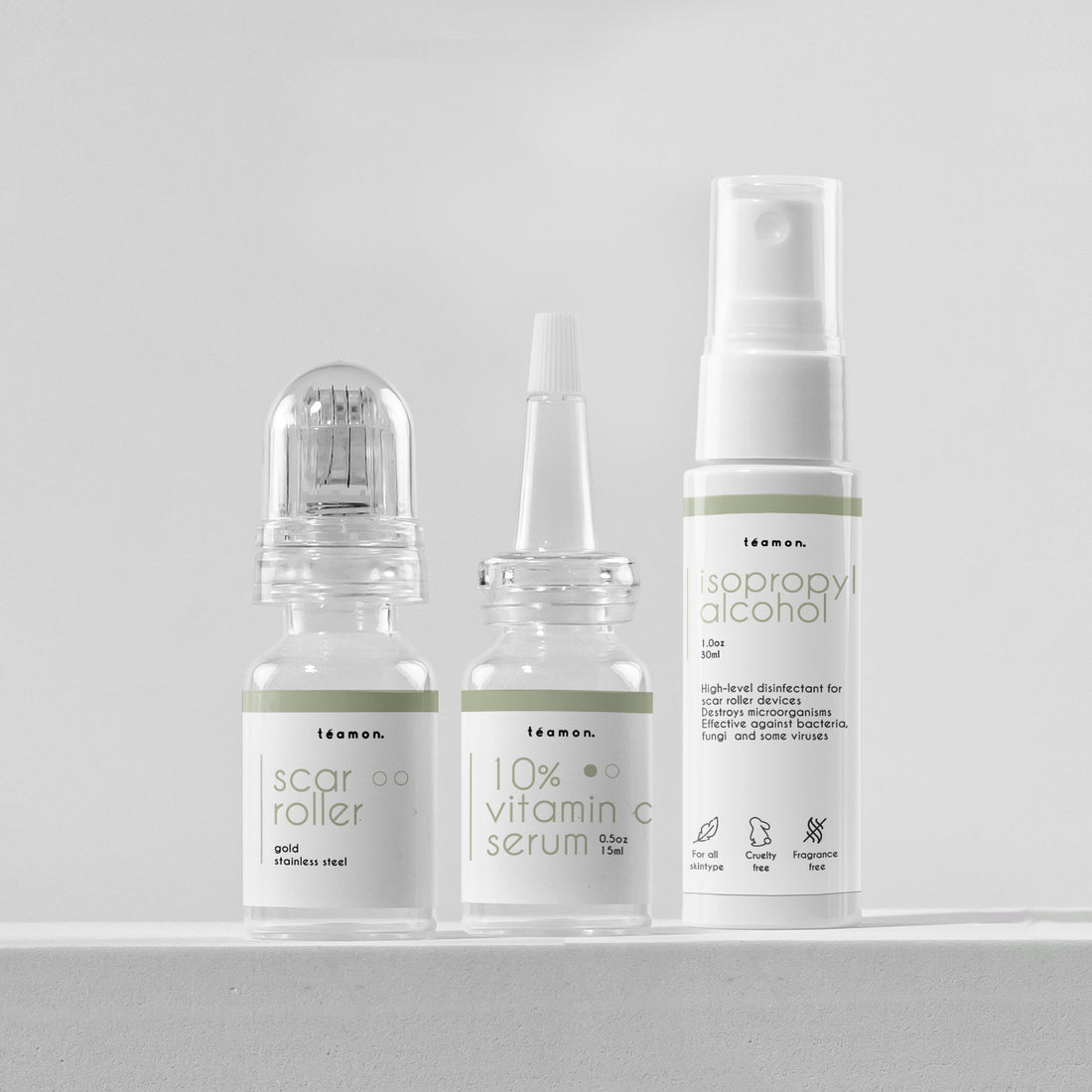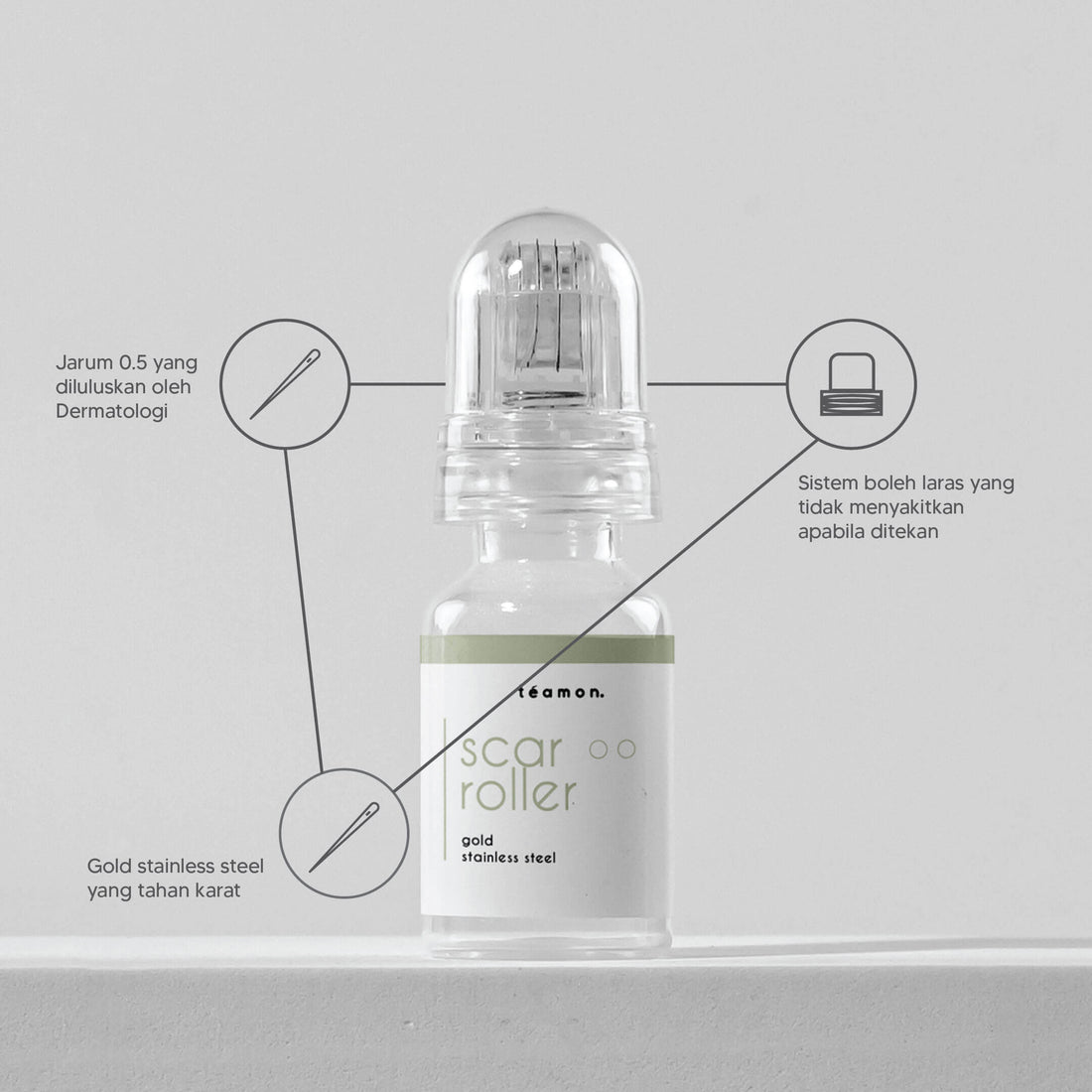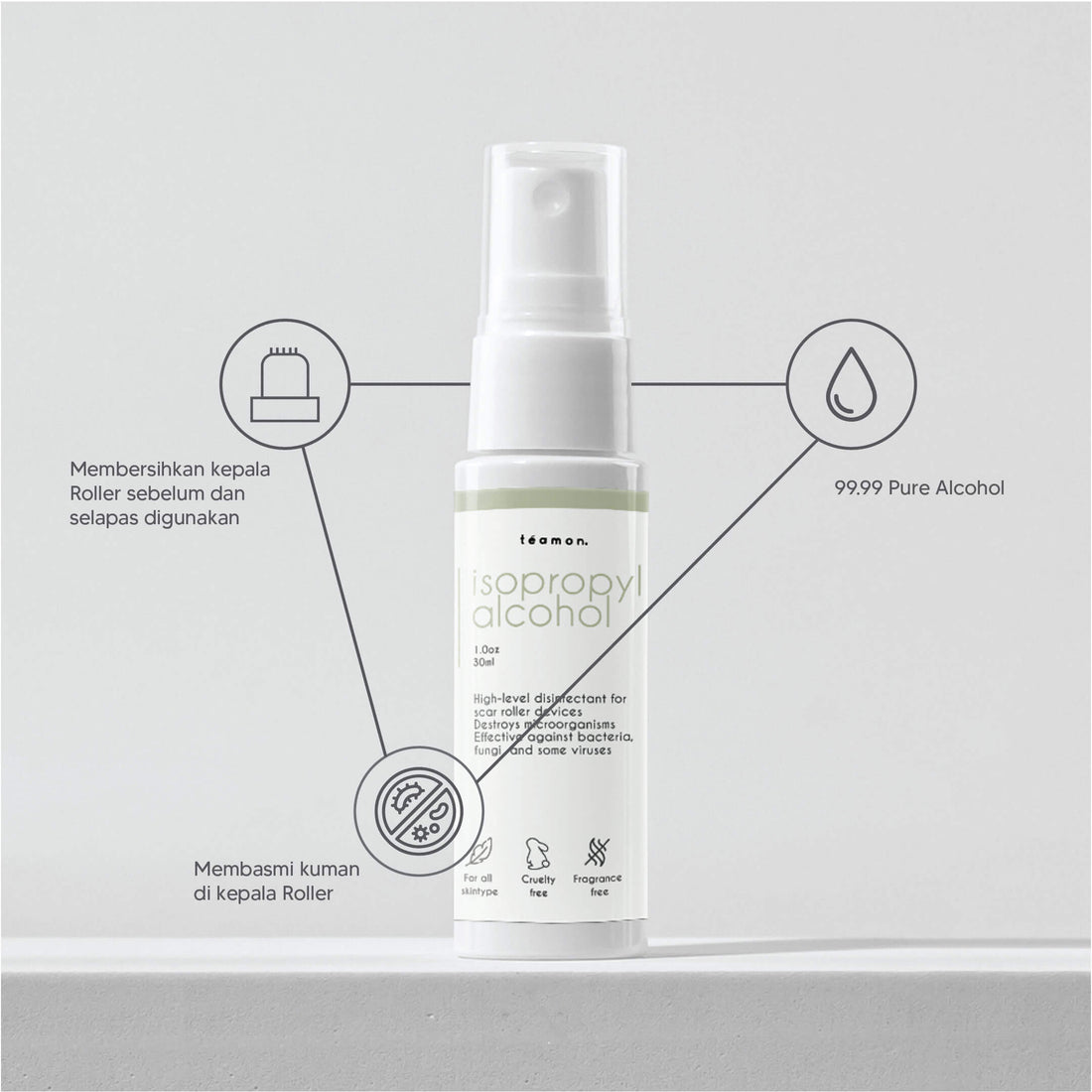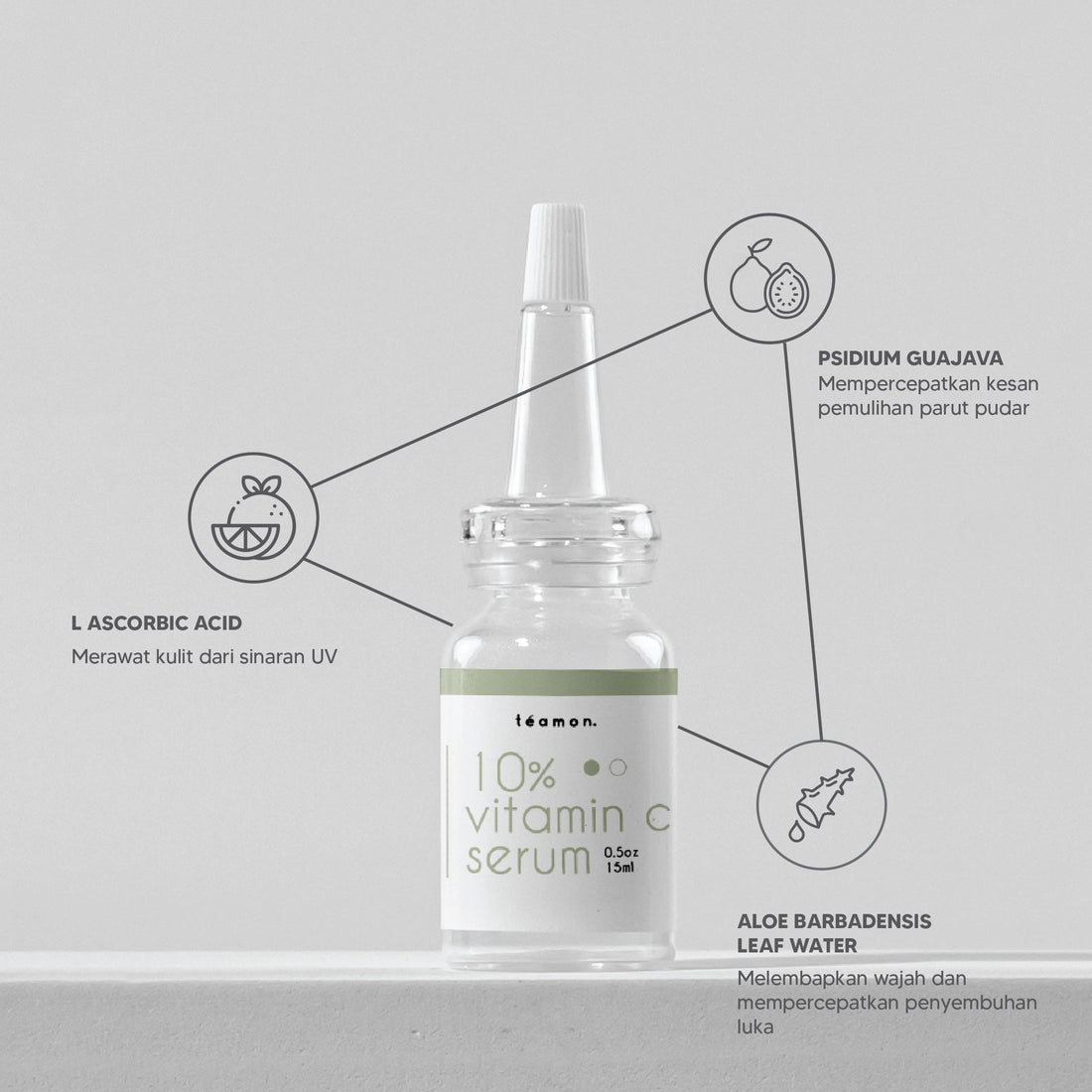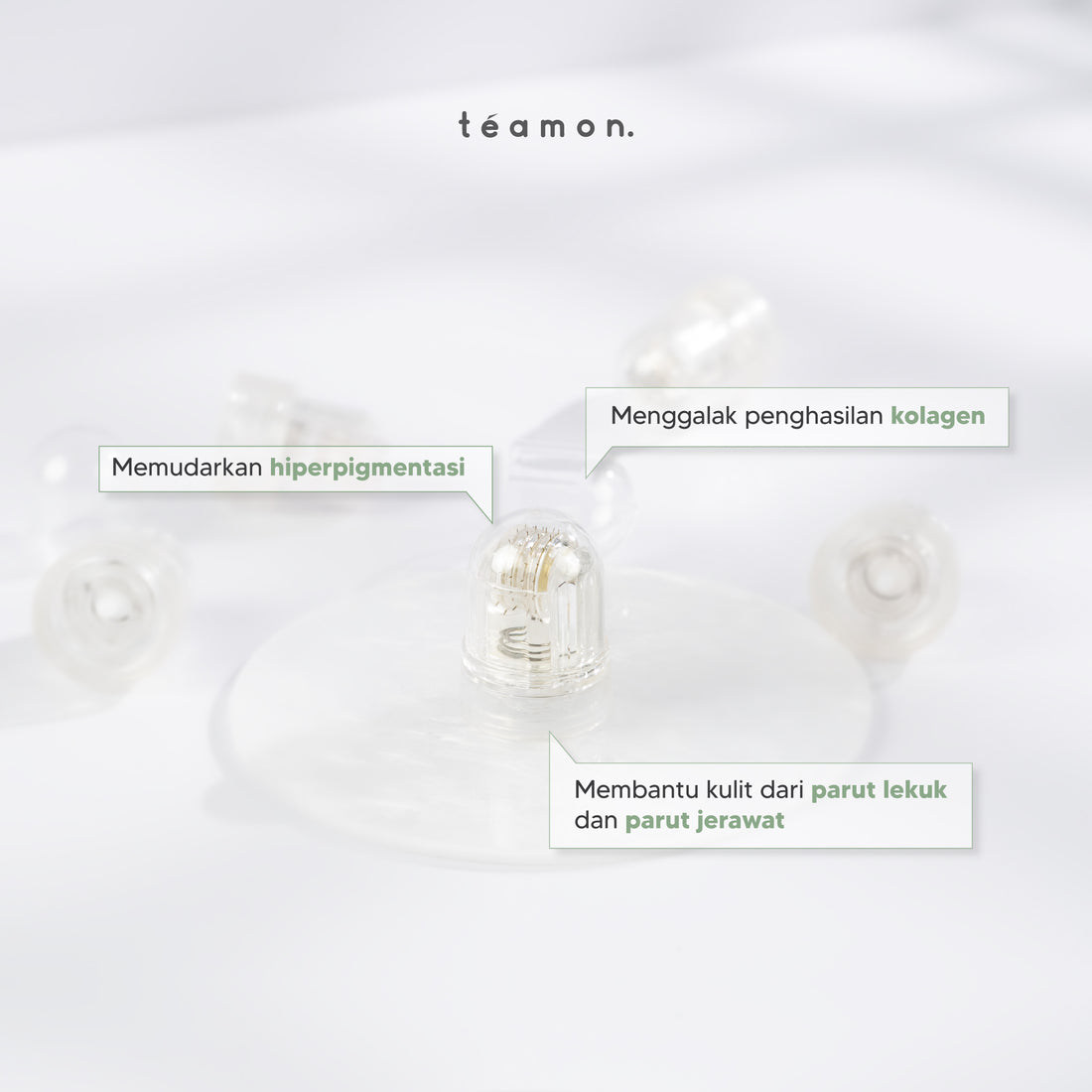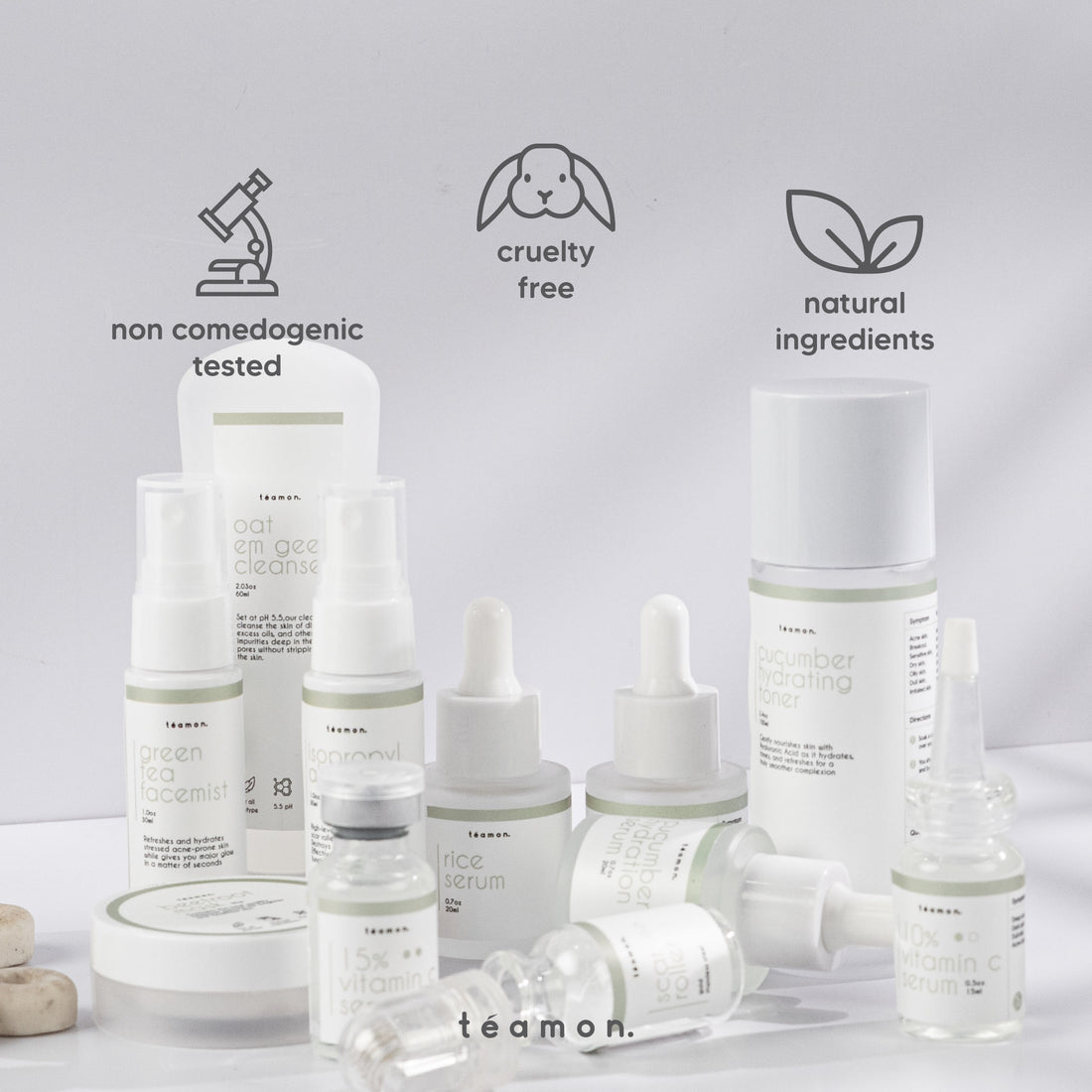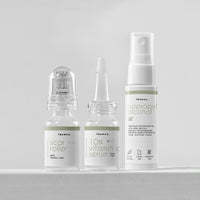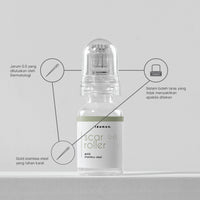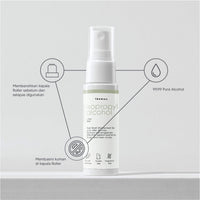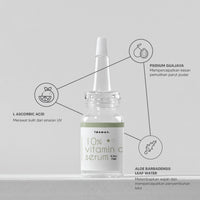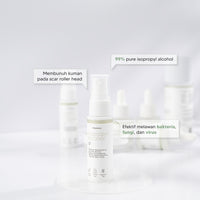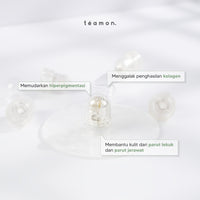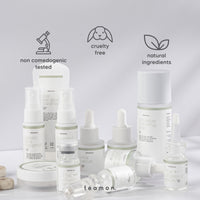 Skin Type: Combination, Dry, Normal, Oily, Sensitive
Skin Concerns: Scar, Acne Scar, 
Uneven Skin Texture, Uneven Skin Tone, Dullness, Fine Lines & Wrinkles, Firmness & Elasticity, Visible Pores, 
Pigmentation & Dark Spots
A high-quality skincare device that transforms skin tone and texture, while boosting the efficacy of serums with active ingredients.
Surgical-grade stainless steel micro-needles
Restores acne scarring
Diminishes deep facial wrinkles & stretch marks
Improves skin discolorations
Minimizes enlarged pores
Increases transdermal delivery of active ingredients
Creates firm, smooth and youthful-looking skin
What you get : 
1x Teamon 10% Vitamin C Serum 15ml
1x Scar Roller Head + Empty Bottle
1x Serum Dropper
1x Teamon Isopropyl alcohol 20ml
1 set for 1-2 month use
Teamon Vitamin C Serum 10% - 15ml
Cucumis sativus extract, Aloe Barbadensis Leaf Jucie,L Ascorbic Acid 10% , Hyaluronic Acid 2%, Vitamin E , Psidium Guajava, Jojoba Oil
Teamon Scar Roller
64 Stainless Steel Needle 
Use 10 times or up to 2 months
Serum absorption system
Serum production can be controlled

Teamon Isopropyl Alcohol - 30ml
99.99% Pure Isopropyl Alcohol
Teamon Guava Vitamin C Serum
15ml
After Cleansing and toning, dispense 2-3 drops into the palm of your hand and then apply to your face. (avoiding the eye area)
As the formula blends into the skin, you may experience a feeling of warmth.
This sensation is normal
Follow with your usual facial oil and/or moisturizer *While our formula does not sensitize skin to the sun, we always recommend the daily use of a sunscreen during the day because it's proven to be more effective at neutralizing free radical damage from sun exposure than just using sunscreen
Teamon Scar Roller
Roll gently according to the instructions given. Don't wash your face after use.
Teamon scar roller head needs to be washed using Isopropyl Alcohol before and after use.
Make sure the roller needle is completely dry before storing. Use once a week.
Teamon Isopropyl Alcohol
20ml
Clean the Scar Roller head before use by spritz 2-3 sprays on the head of Scar Roller for at least 15 minutes. Allow it to dry for 60 seconds, and you're ready for another great Scar Rolling session.
Recommended to disinfect before and after every Scar Rolling treatment sessions
Free shipping for Happiness Box (Peninsular Malaysia/Sabah/Sarawak)
Order before 11am will be ship on the same day.
Standard Shipping RM8 - RM14.20